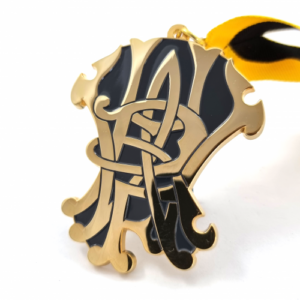 Wellington Rugby Limited Competition Medal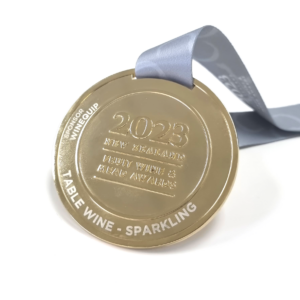 Fruit Wine and Mead 2023 Medals - 75mm, Bright Gold Plated, No Colour Enamel, Loop Ribbon Fitting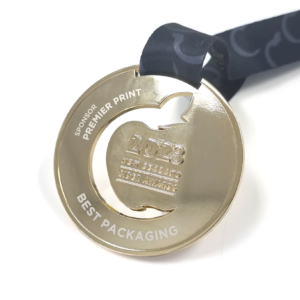 Cider Awards 2023 Medal - 75mm, Bright Gold Plated, No Colour Enamel, Loop Ribbon Fitting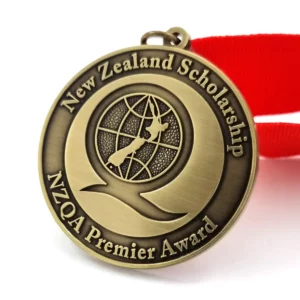 NZQA Premier Award Medal – 55mm, Antique Gold Finish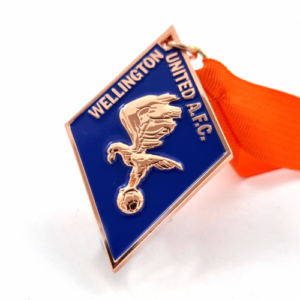 Wellington United Affiliated Football Club Medal – 70mm, Bright Copper Finish, One Colour Enamel, V-neck Ribbon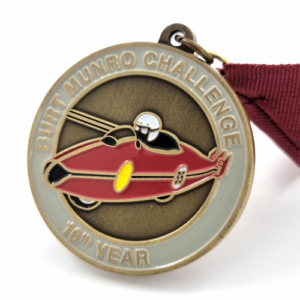 Burt Munro Challenge Medal 2022 – 56mm, Antique Brass Finish, 5+ Colour Enamel, V-neck Ribbon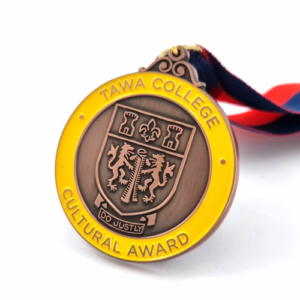 Tawa College Bronze Cultural Medal – 55mm, Antique Copper Finish, One Colour Enamel, V-neck Ribbon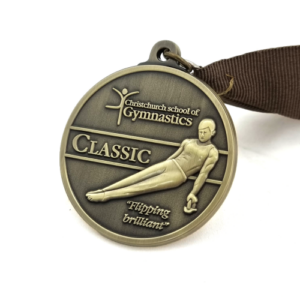 Christchurch School of Gymnastics Mens Gold Medal 2022 – 58mm, Antique Brass Finish, V-neck Ribbon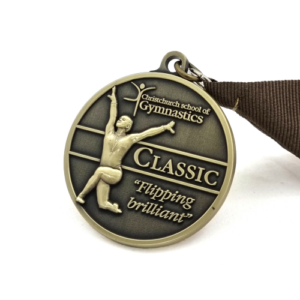 Christchurch School of Gymnastics Womens Gold Medal 2022 – 58mm, Antique Brass Finish, V-neck Ribbon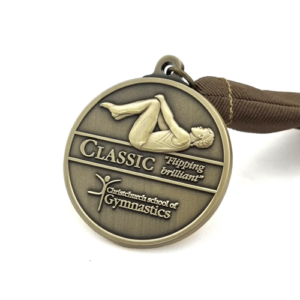 Christchurch School of Gymnastics Trampoline Gold Medal 2022 – 58mm, Antique Brass Finish, V-neck Ribbon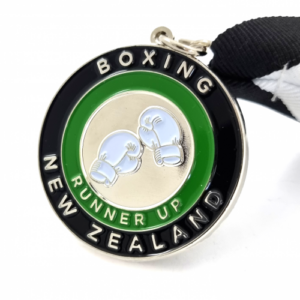 Boxing New Zealand Runner Up Medal – 40mm, Double Gold Finish, Three Colour Enamel, V-neck Ribbon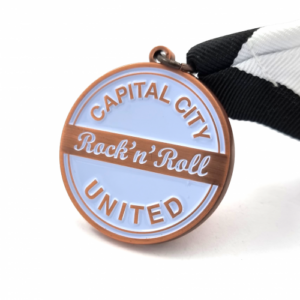 Capital City United Rock n Roll Championships Bronze Medal – 45mm, Antique Copper Finish, One Colour Enamel, V-neck Ribbon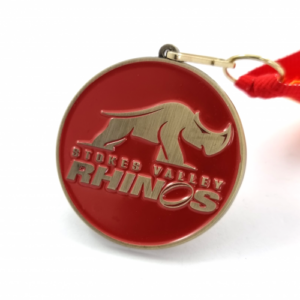 Stokes Valley Rugby Football Club Medal – 44mm, Antique Brass Finish, One Colour Enamel, V-neck Ribbon
Wellington Entertainment Group 60 Second Slam Champ Medal – 50mm, Gold Finish, Four Colour Enamel, V-neck Ribbon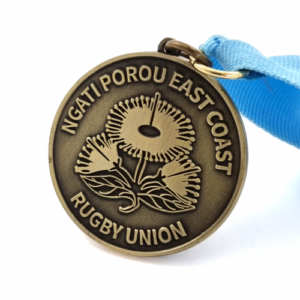 Ngati Porou East Coast Rugby Football Union Medal – 40mm, Antique Brass Finish, V-neck Ribbon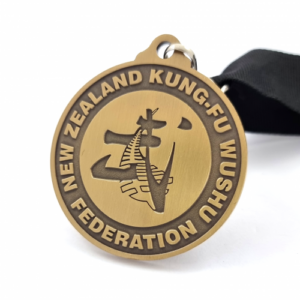 NZ Kung-Fu Wushu Federation Gold Medal – 50mm, Antique Brass Finish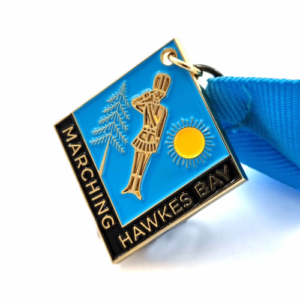 Marching Hawkes Bay Medal – 45mm, Gold Finish, Three Colour Enamel, Jump Ring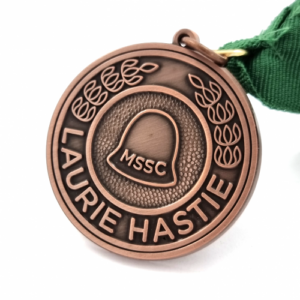 Manawatu Skating Club Laurie Hastie Medal – 45mm, Antique Copper Finish, V-neck Ribbon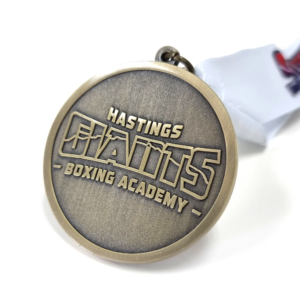 Hastings Giants Boxing Academy Medal - Antique Brass Finish, Full Colour Printed Ribbon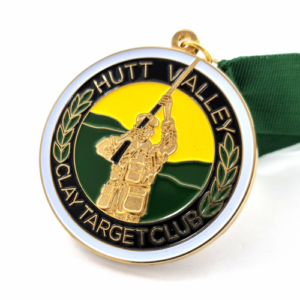 Hutt Valley Clay Target Club Medal – 36mm, Four Colour Enamel, Jump Ring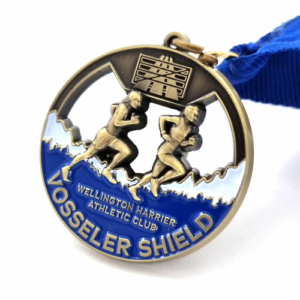 Wellington Harrier Athletic Club Vossler Shield Race Medal – 45mm, Antique Gold Finish, Four Colour Enamel, V-neck Ribbon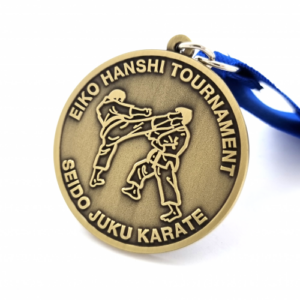 Seido Karate Regional Champs Gold Medal – 55mm, Antique Brass Finish, V-neck Ribbon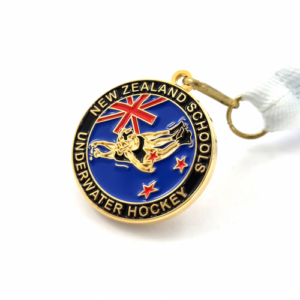 Underwater Hockey New Zealand Inc. Zone Schools Gold Medal – 37mm, Bright Gold Finish, Three Colour Enamel, V-neck Ribbon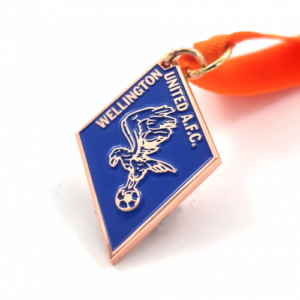 Wellington United Affiliated Football Club Medal – 70mm, Bright Copper Finish, One Colour Enamel, V-neck Ribbon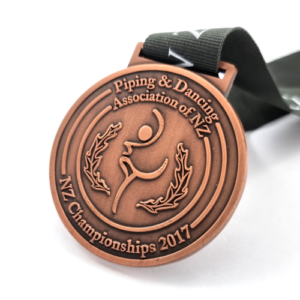 Piping & Dancing Association New Zealand Championships 2017 Medal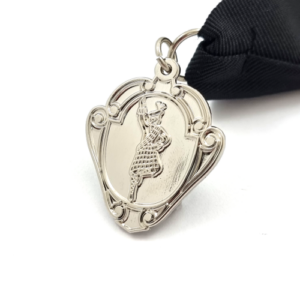 Generic Highland Dancing Silver Medal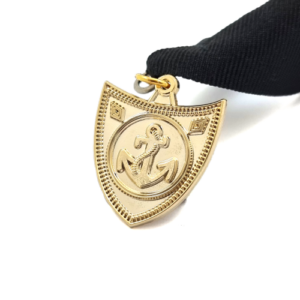 Generic Anchor Highland Gold Medal – 30mm, Bright Gold Finish, Jump Ring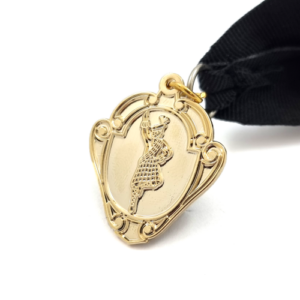 Generic Highland Dancing Gold Medal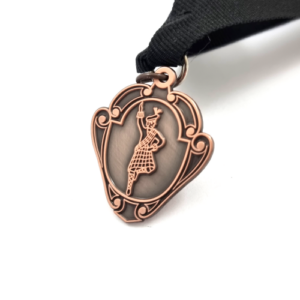 Generic Highland Dancing Bronze Medal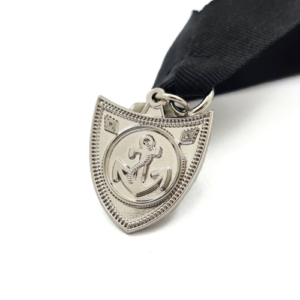 Generic Anchor Highland Silver Medal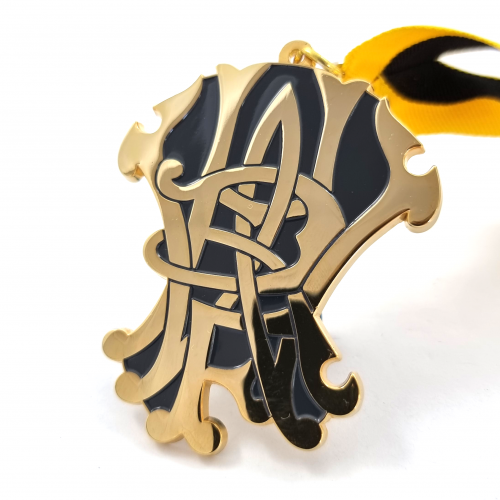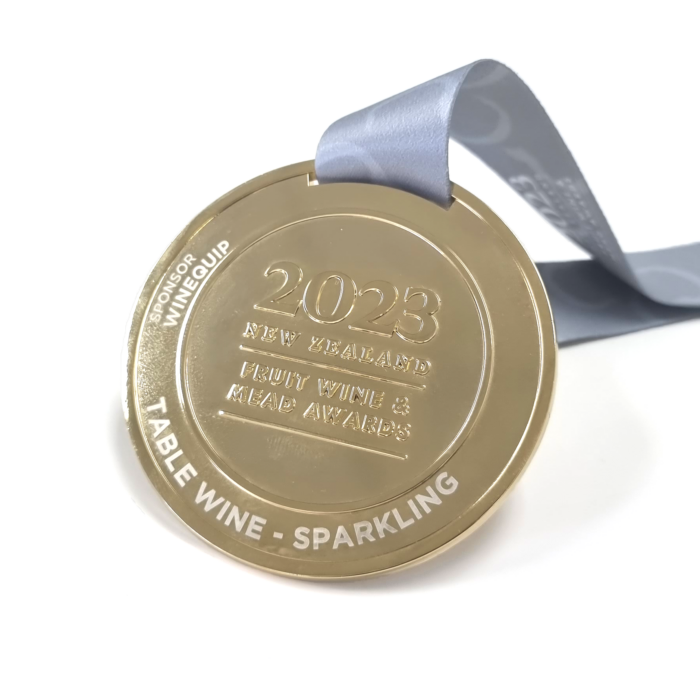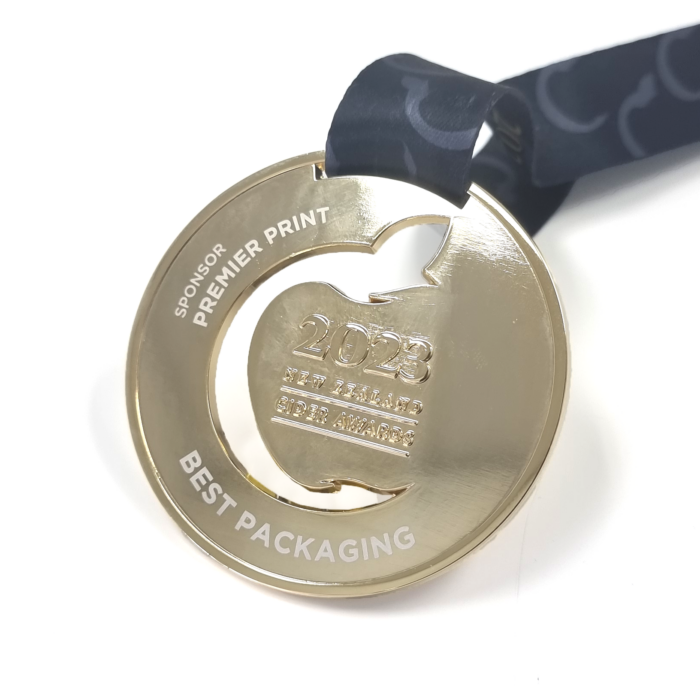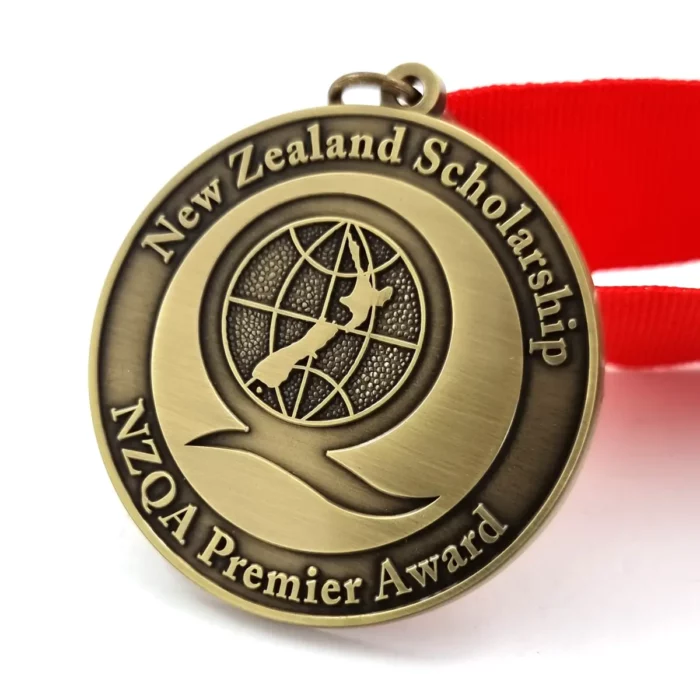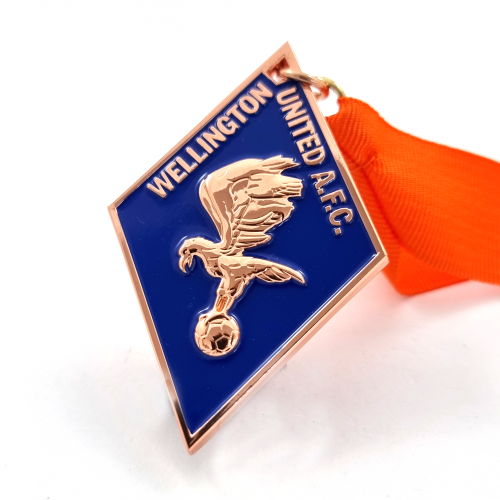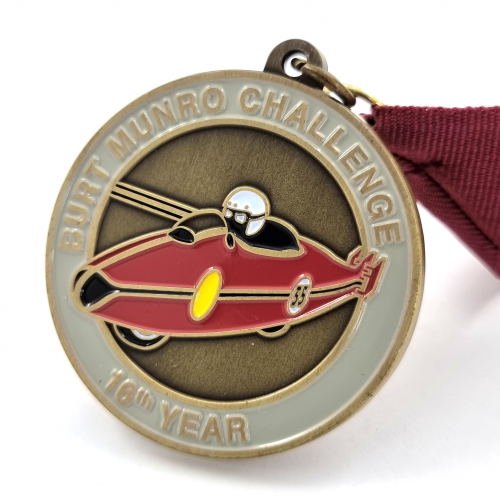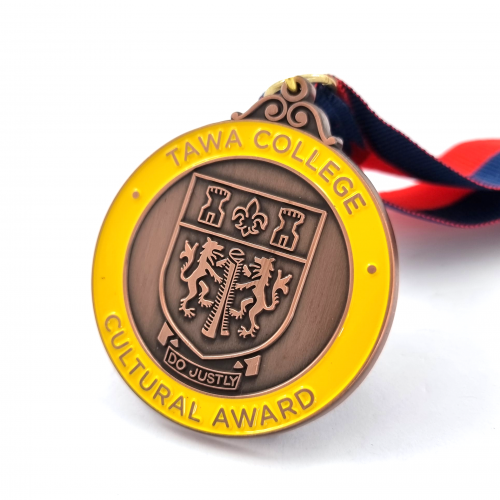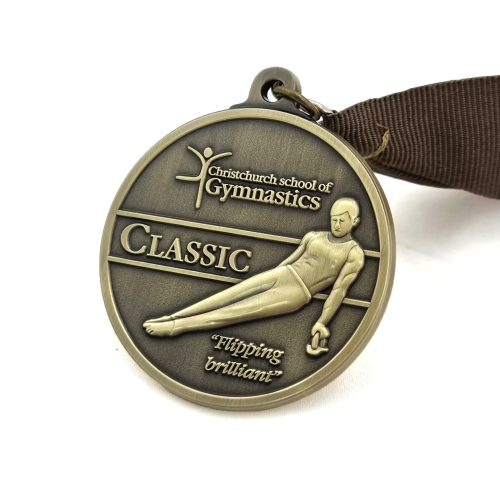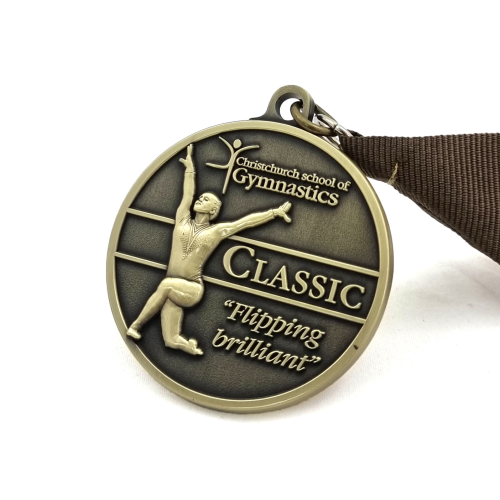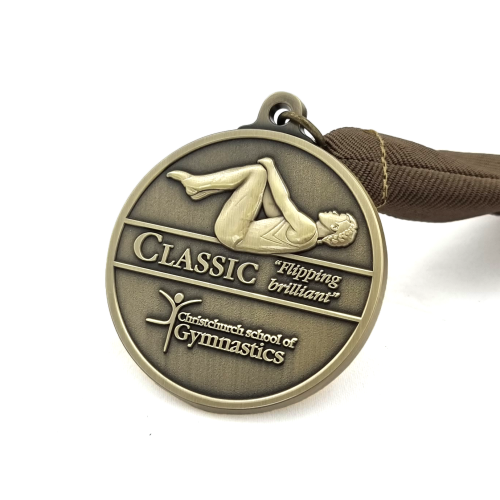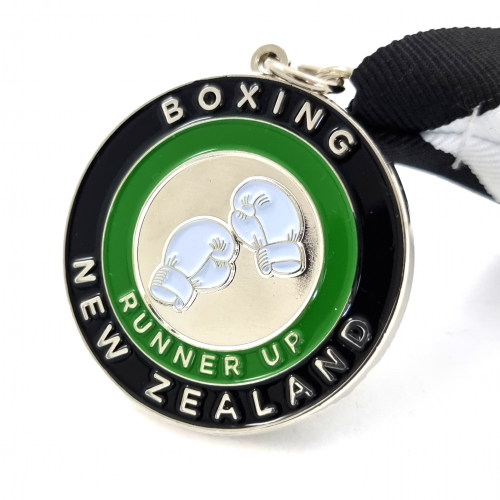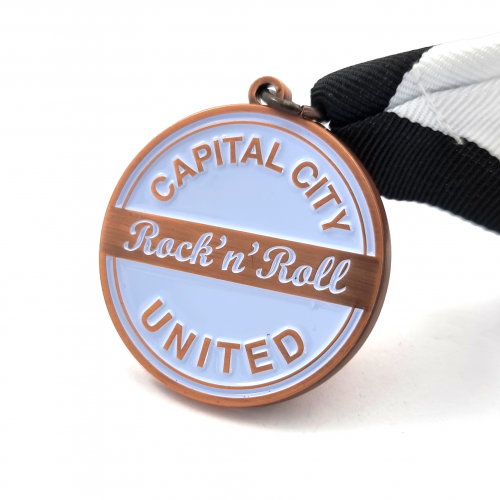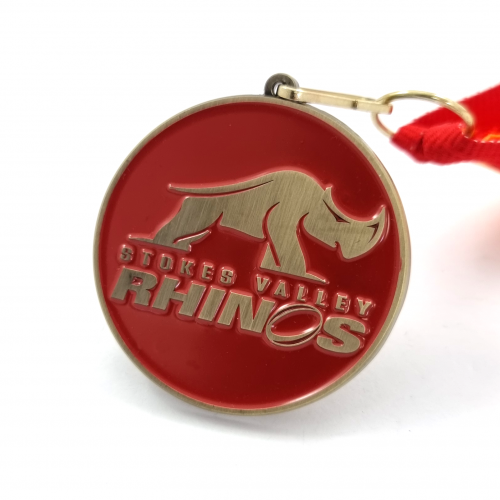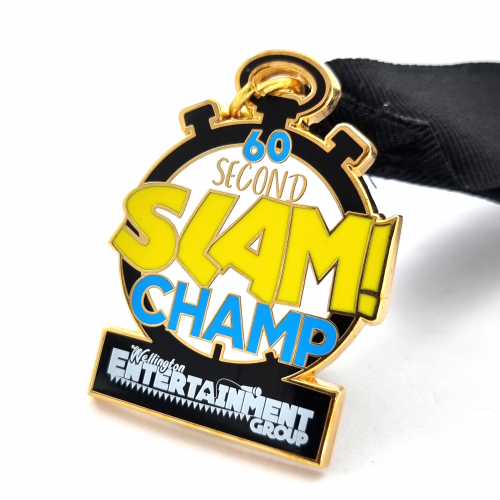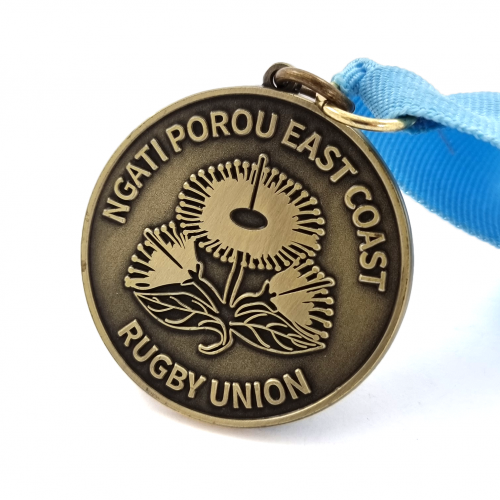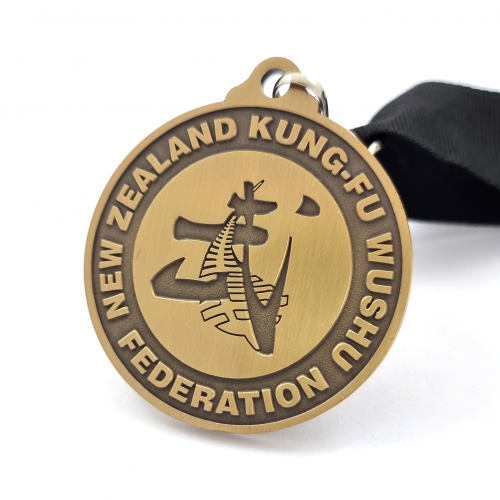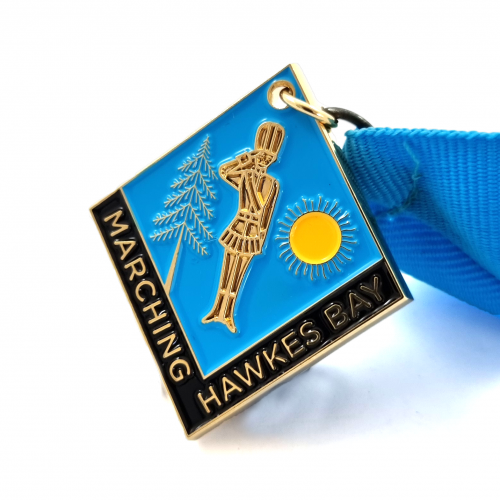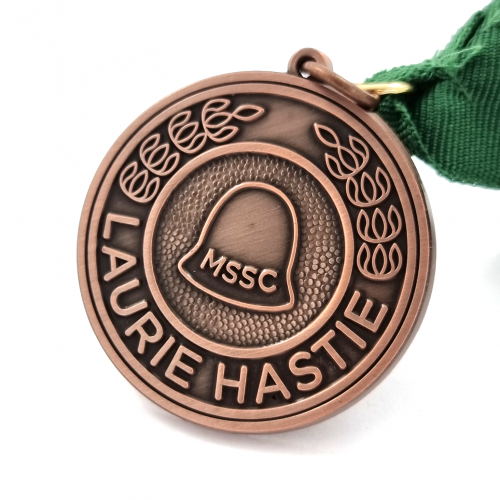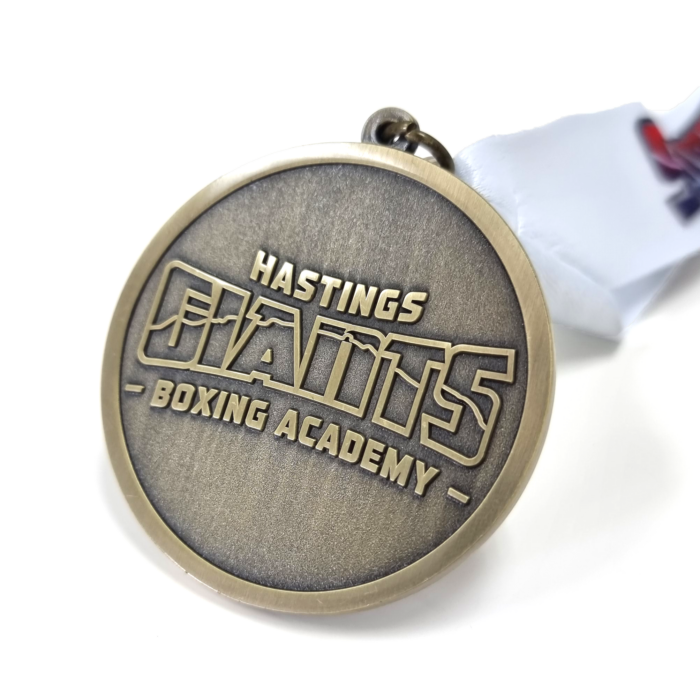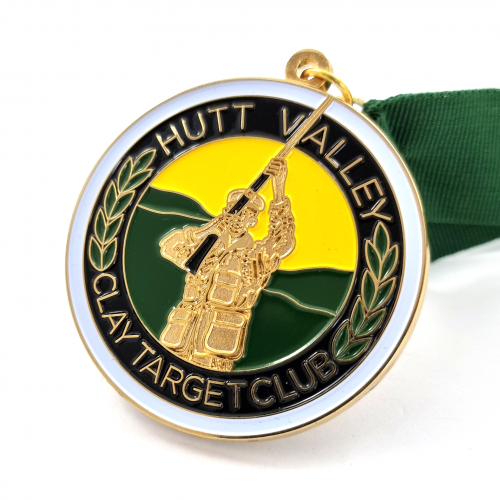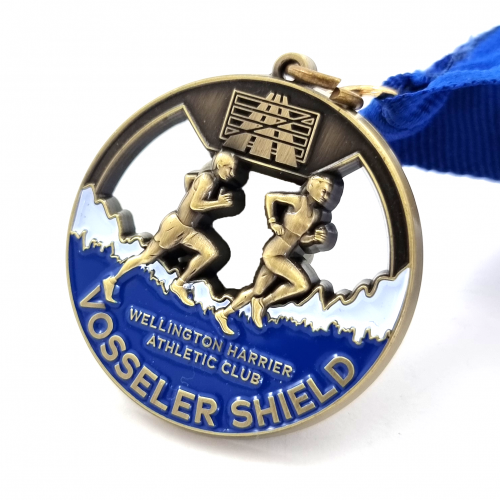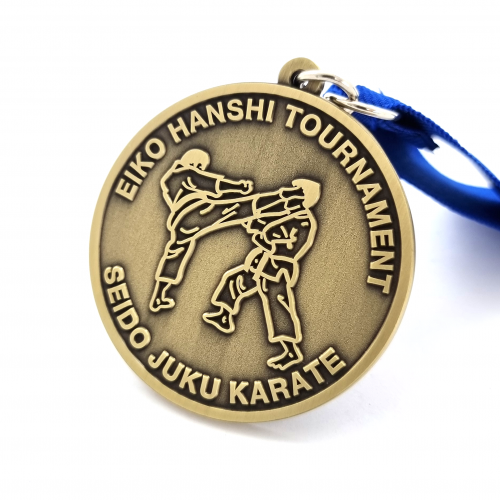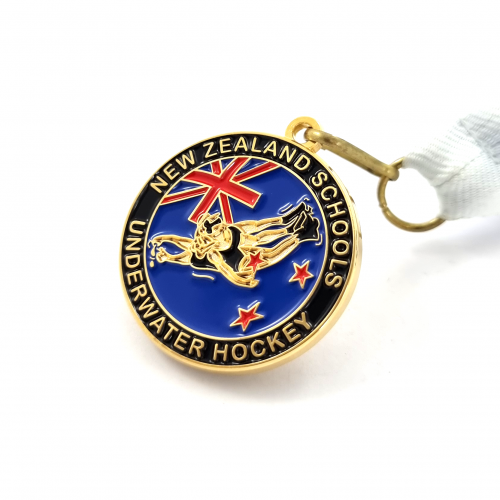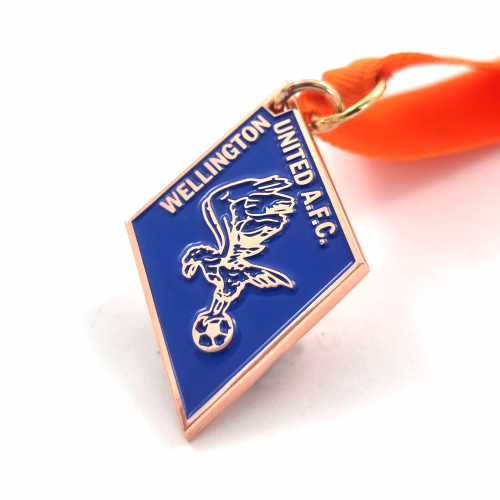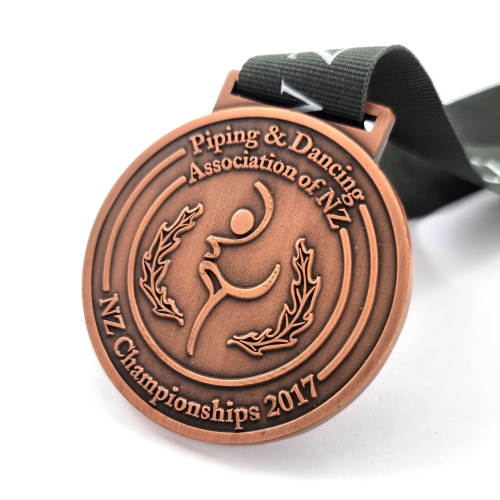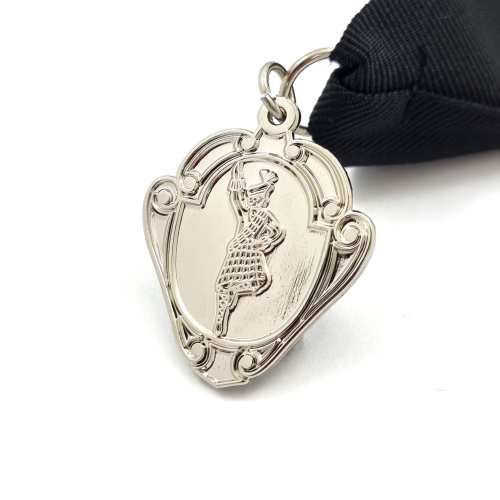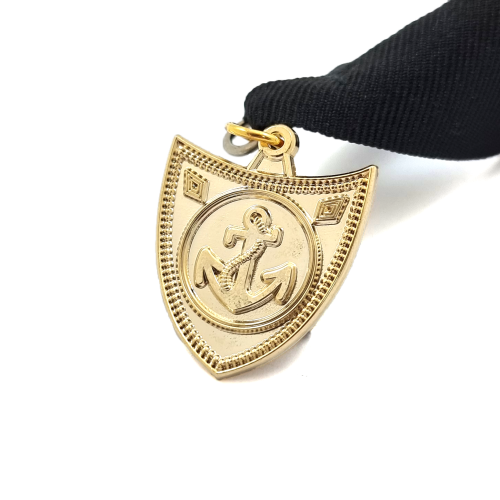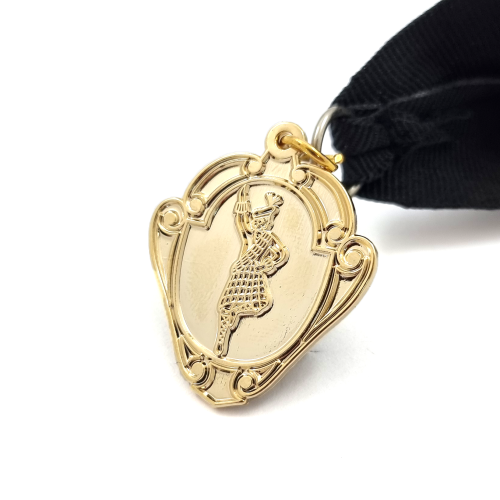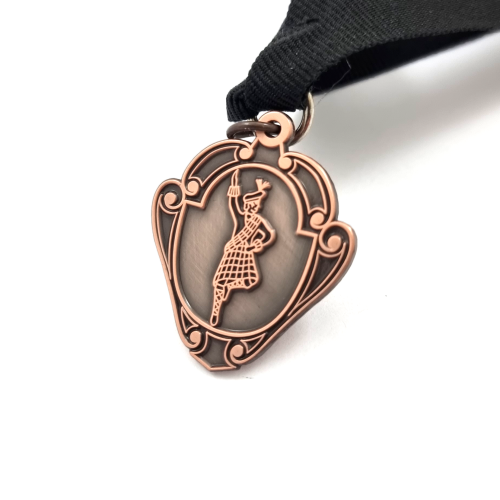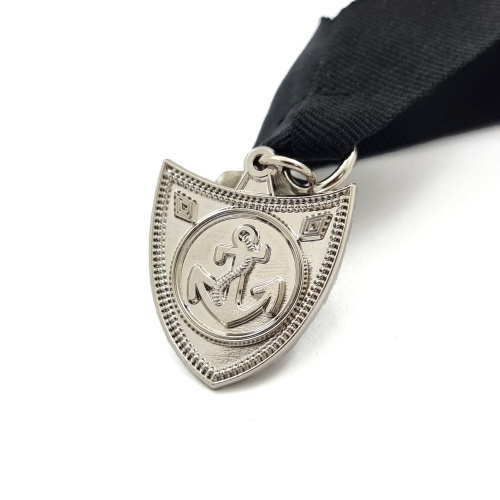 Custom Medals
Tailored to your requirements, formed in metal, and made by experts of the craft. Whatever shape, size or quantity — we'd be delighted to help.
Winning is great, remembering is better.
No matter what the event, Mayer and Toye are experts at providing classic and contemporary medallions. Whether for the top tier, or for every finisher, we can design a memorable medal that will last.
Sport event medals
Mayer and Toye proudly specialises in turning sporting medals into works of art. If you want medals that will get your organisation's vision out to the world, as well as make your winners and participants feel extra victorious, get a quote from us today.
Medals of distinction
Our military style medals of distinction can be made in a range of high quality finishes or precious metals. Talk to us about our high end range of packaging options for an extra elegant touch.
Competition medals
From maths to Mah Jong, the Team at Mayer and Toye have created medal options in every shape and size, and for every budget. We can do award or finishers medals for any event. The medals Mayer and Toye creates are far from your average trophy store finds. We specialise in high quality designs and finishes.
Dance event medals
Mayer and Toye's elegant solutions to dance event medals speak for themselves. We customise event medals to every form of dance, from ballet, to ballroom, to interpretive and more. No matter your academy or institution, Mayer and Toye will work with you to create gorgeous medals at any budget.