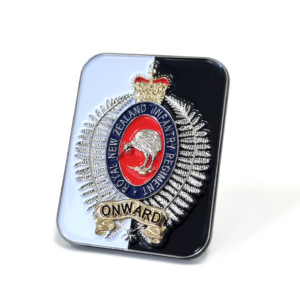 RNZIR Challenge Coin - 52mm, Black Dye, Bright Nickel and Gold Finish, Four Colour Enamel, No Fitting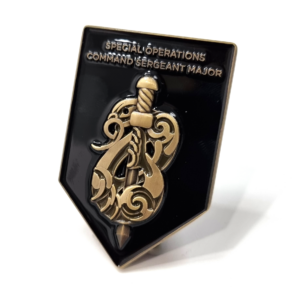 NZDF Manaia Coin - 64mm, Antique Gold Finish, Two Colour Enamel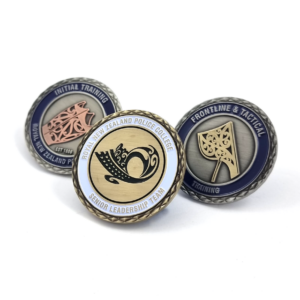 New Zealand Police College Coin – 42mm, Bright Nickel/Antique Gold Finish, Three Colour Enamel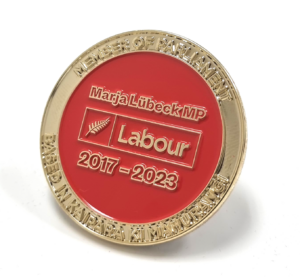 Labour Party Coin - 45mm, Gold Finish, One Colour Enamel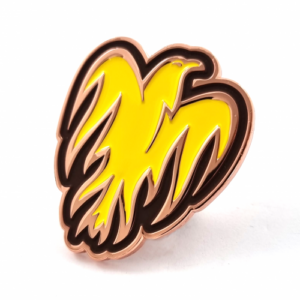 Cricket Wellington Firebird Coin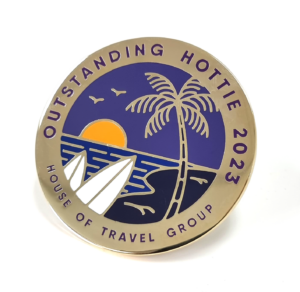 House of Travel Coin - 60mm Finish, Gold Finish, 5+ Colour Enamel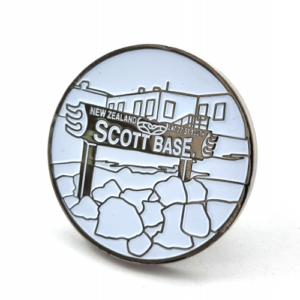 Scott Base Coin – 38mm, Black Nickel FInish, One Colour Enamel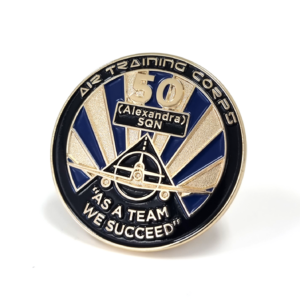 Cadet Force coin - 45mm, Gold Finish, Two Colour Enamel, No Fitting
NZ Air Force Air Cdre Ballie Award Coin - 40mm, Double Gold Finish, Four Colour Enamel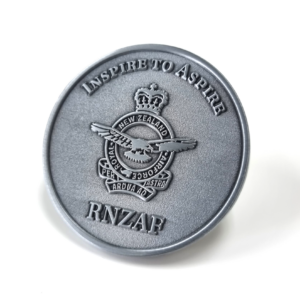 RNZAF PTI Coin - 40mm, Antique Nickel Plated No Colour Enamel, No Fitting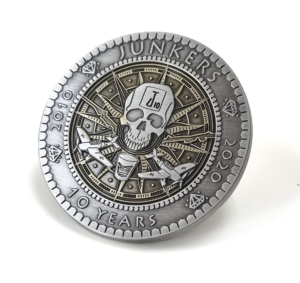 Junkers Coin - 55mm, Antique Gold and Silver Finish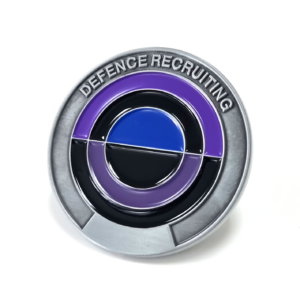 NZDF Defence Recruiting Coin - 45mm, Antique Silver Finish, Four Colour Enamel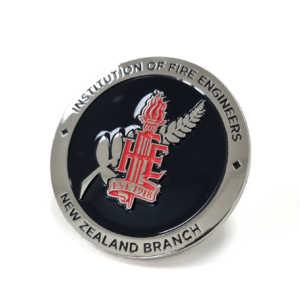 Institution of Fire Engineer Coin - 45mm, Bright Nickel Finish, Two Colour Enamel, No Fitting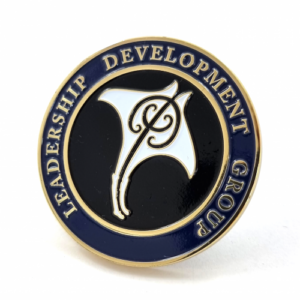 NZ Defence Force Leadership Development Coin – 45mm, Bright Brass Finish, Four Colour Enamel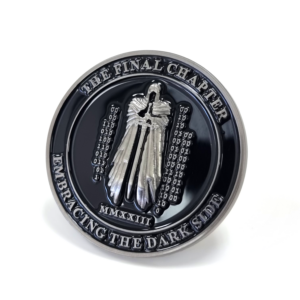 Dark Side Challenge Coin - 45mm, two Colour Enamel, No Fitting
Johnsonville Volunteer Fire Brigade Coin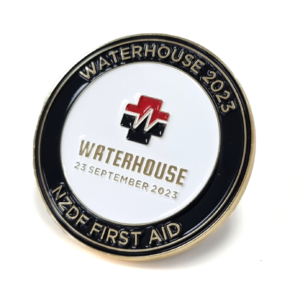 NZDF Waterhouse Coin - 45mm, Gold Finish, Three Colour Enamel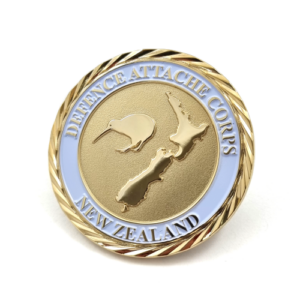 New Zealand Defence Attache Corps Coin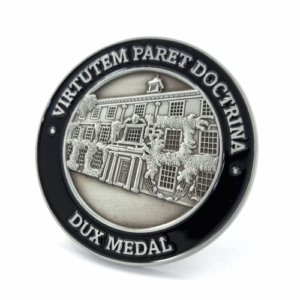 PPTA Leadership Conference Coin 2022 – 50mm, Antique Silver Finish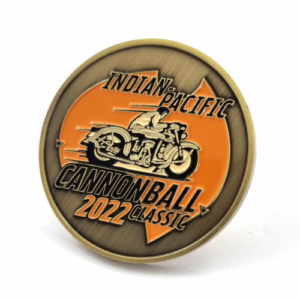 Indian Pacific Cannonball 2022 Coin – 50mm, Antique Brass Finish, Three Colour Enamel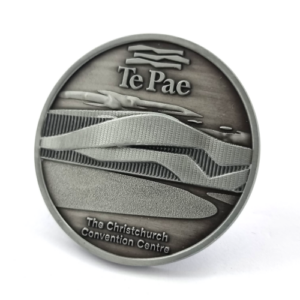 PPTA Leadership Conference Coin 2022 – 50mm, Antique Silver Finish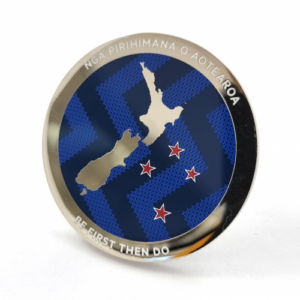 "Nga Pirihimana O Aotearoa, Be First Then Do" Coin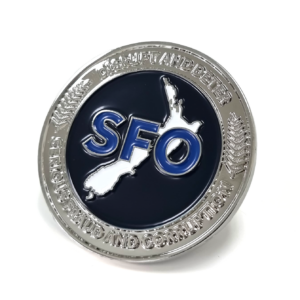 SFO Coin - 45mm, Bright Nickel Finish, Three Colour Enamel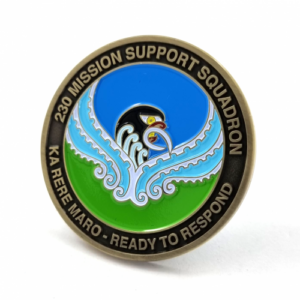 New Zealand Defence Force 230 Mission Support Squadron Coin – 45mm, Antique Brass Finish, 5+ Colour Enamel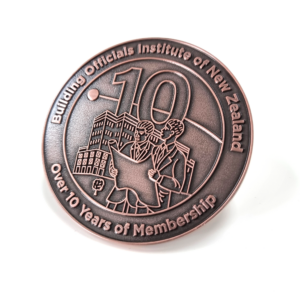 Building Officials Institute of New Zealand Coin - 60mm, Antique Copper Finish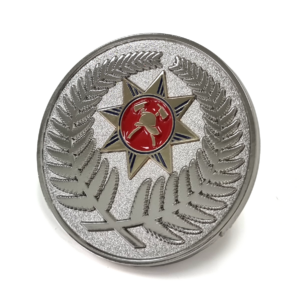 Fire and Emergency NZ Deployment Coin - 45mm, Bright Nickel Finish, Three Colour Enamel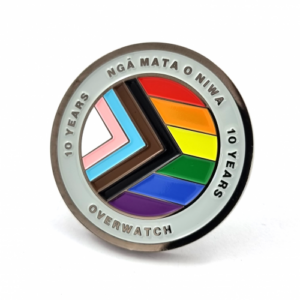 New Zealand Defence Force Overwatch Coin – 45mm, Black Nickel Finish, 5+ Colour Enamel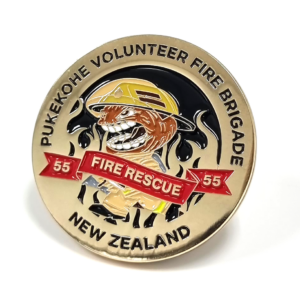 Pukekohe Volunteer Fire Brigade Coin - 45mm, Gold Finish, 5+ Colour Enamel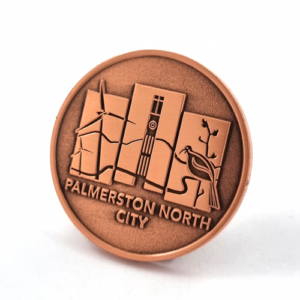 Palmerston North City COuncil Coin – 40mm, Antique Copper Finish, No Colour Enamel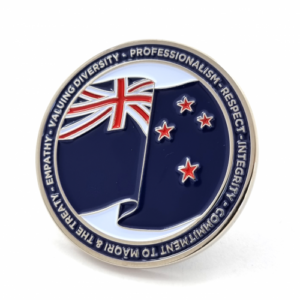 "Empathy – Valueing Diversity – Professionalism – Respect – Integrity – Commitment to Maori & The Treaty" Coin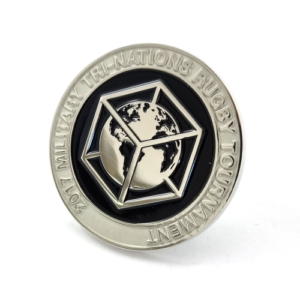 2017 Military Tri-Nations Rugby Tournament Coin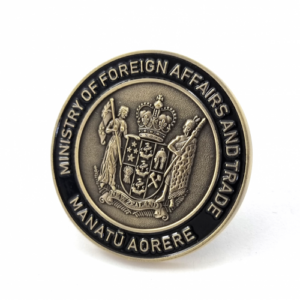 Ministry of Foreign Affairs and Trade Coin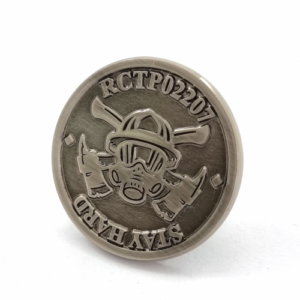 RCTP02207 Coin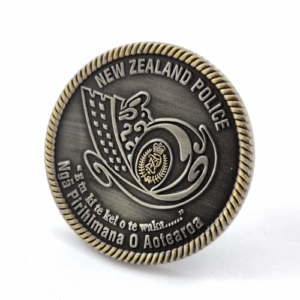 New Zealand Police Coin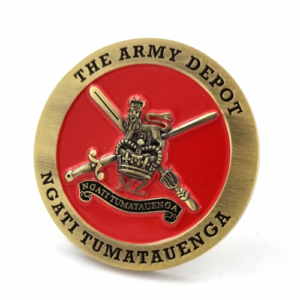 The Army Depot Challenge Coin – 45mm, Antique Gold Finish, Two Colour Enamel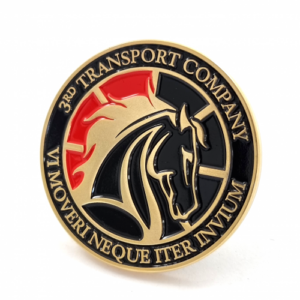 3rd Transport Company Coin – 45mm, Satin Gold Finish, Two Colour Enamel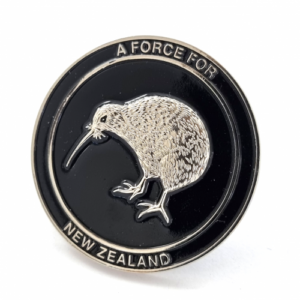 "A Force For New Zealand" Coin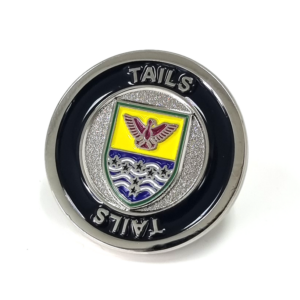 Northern Districts Cricket Association Umpires Coin - 30mm, Nickel Finish, 5+ Colour Enamel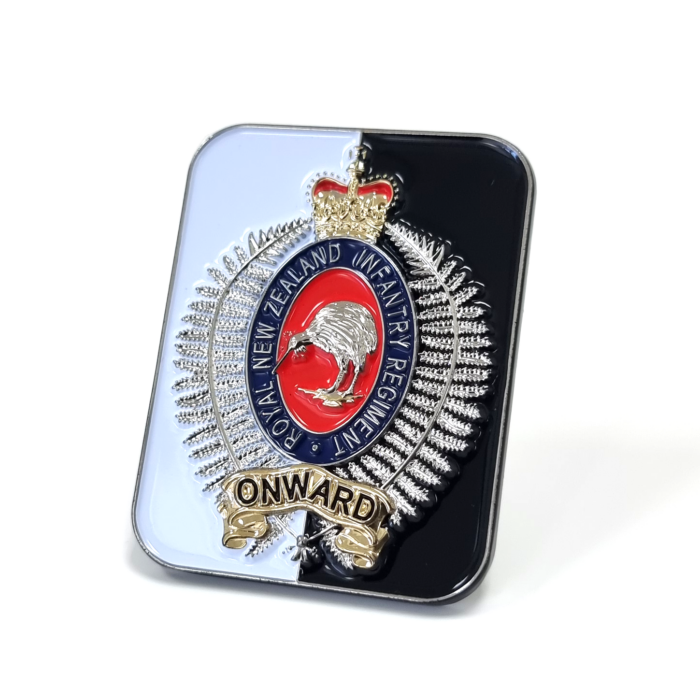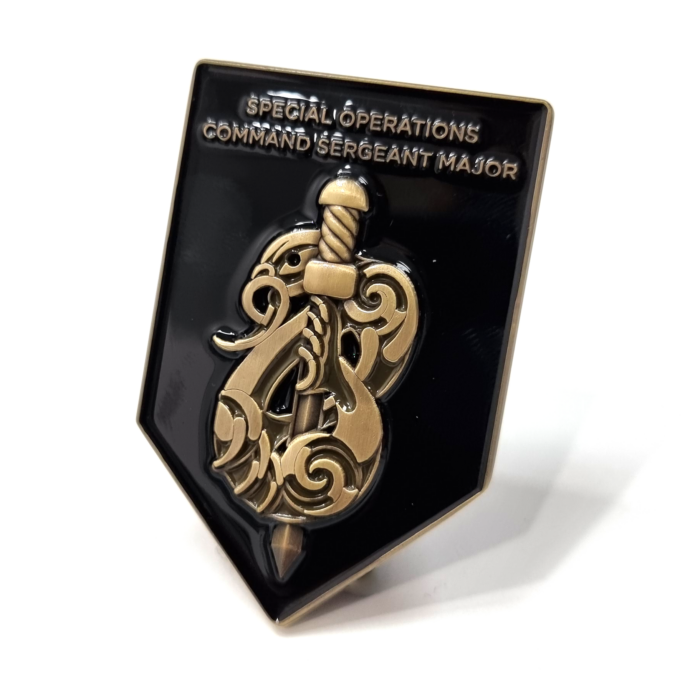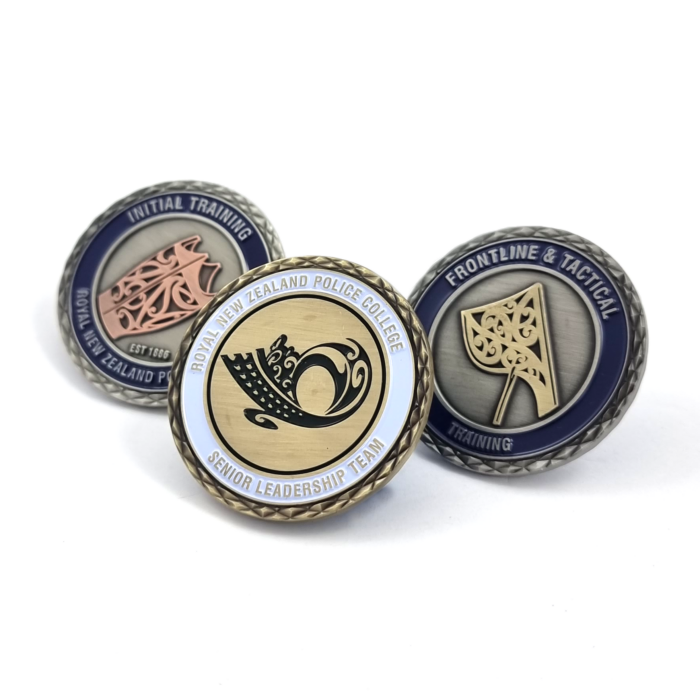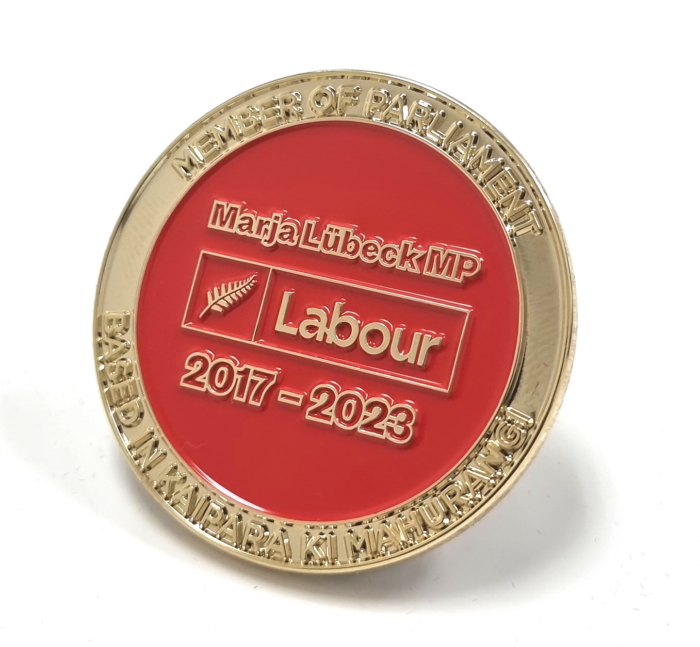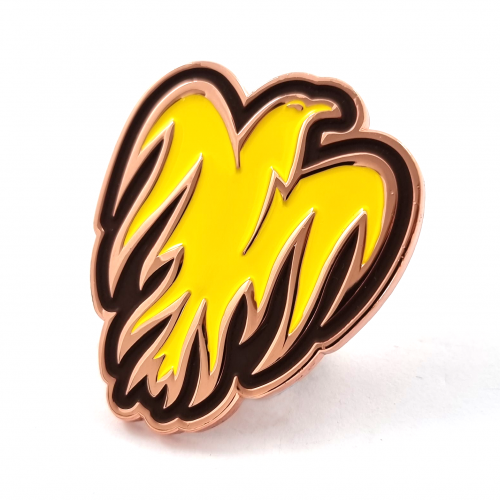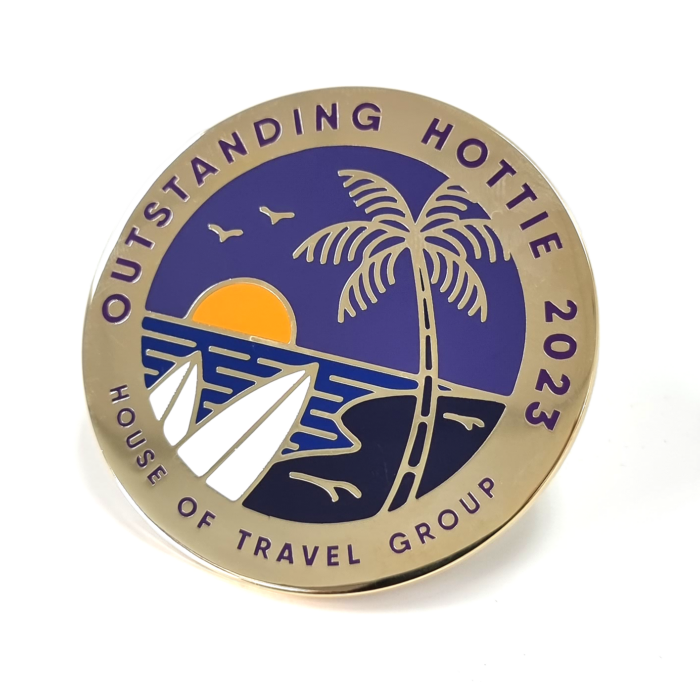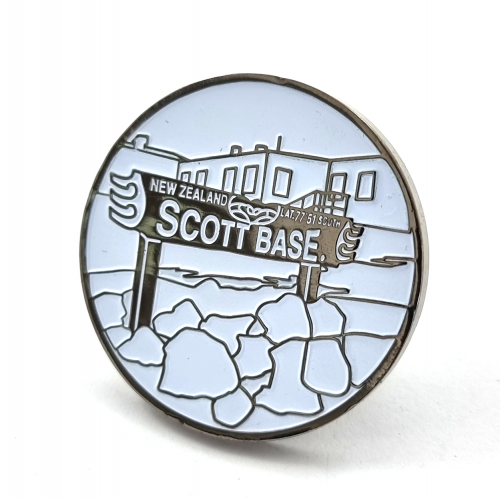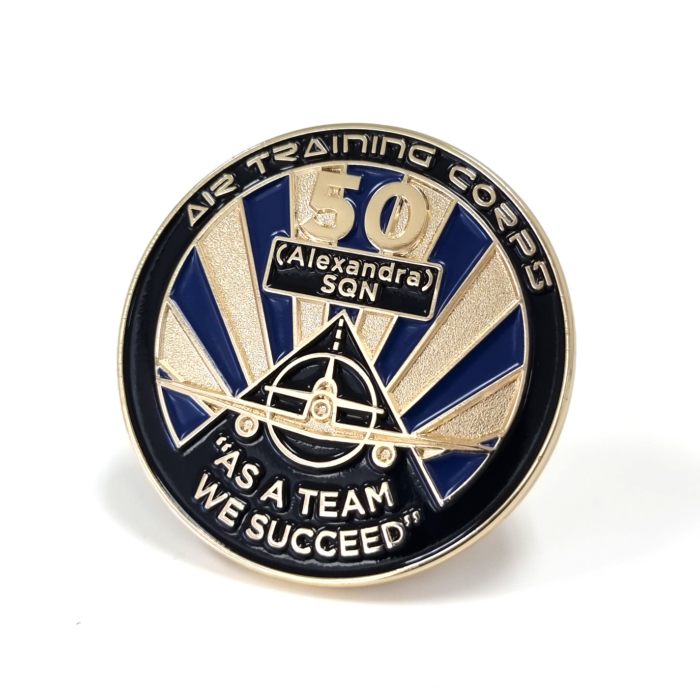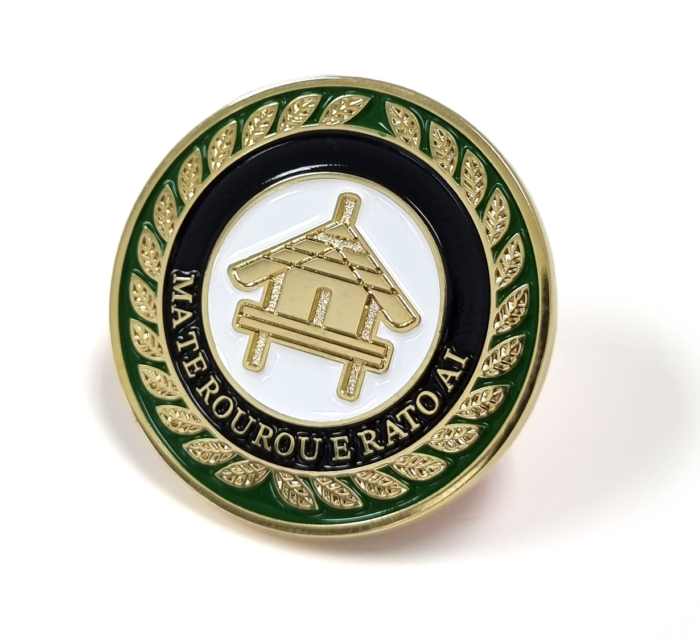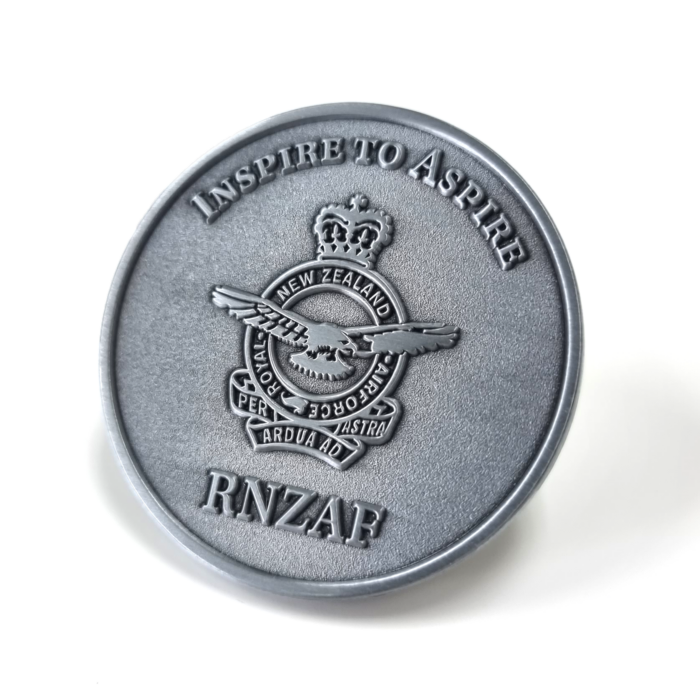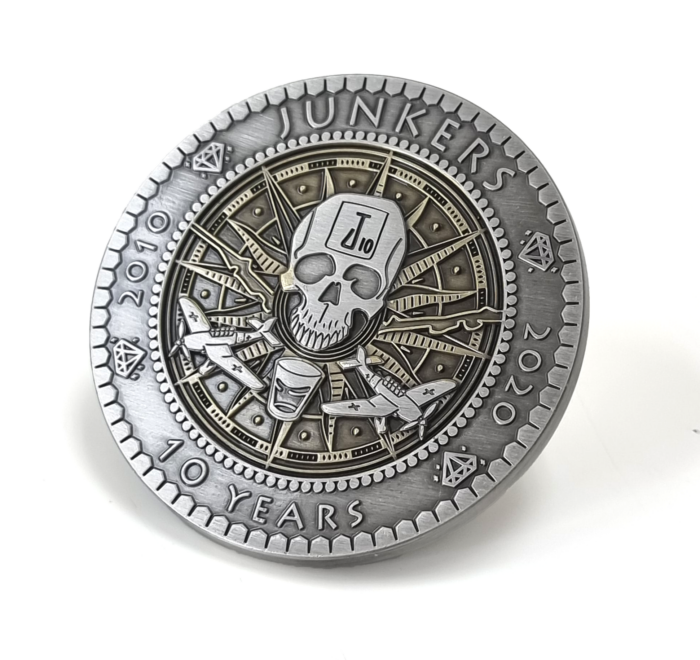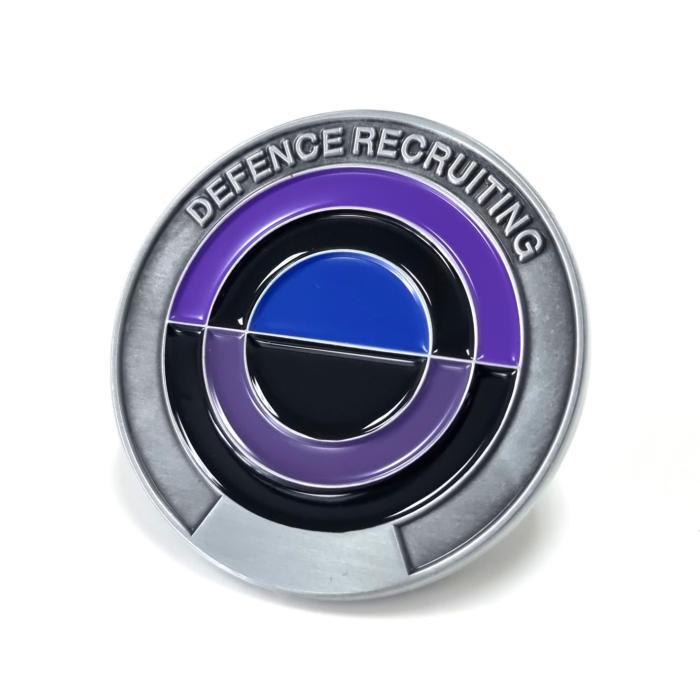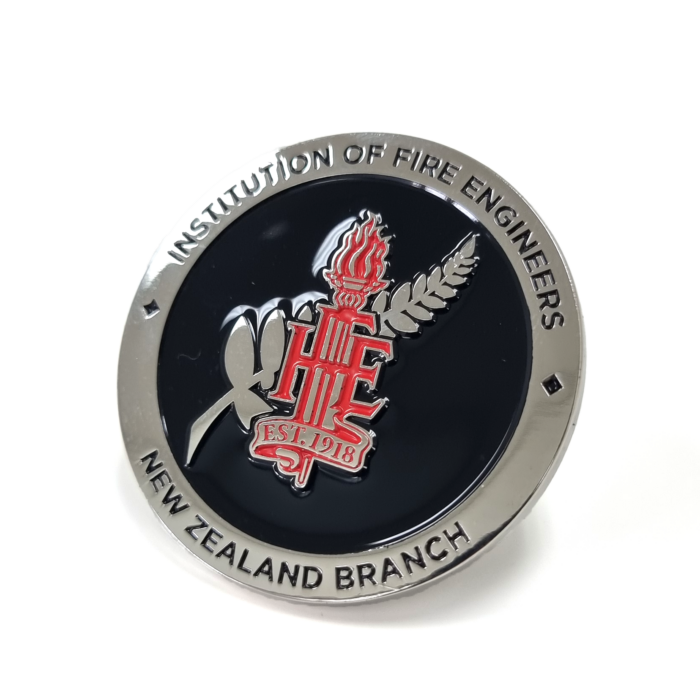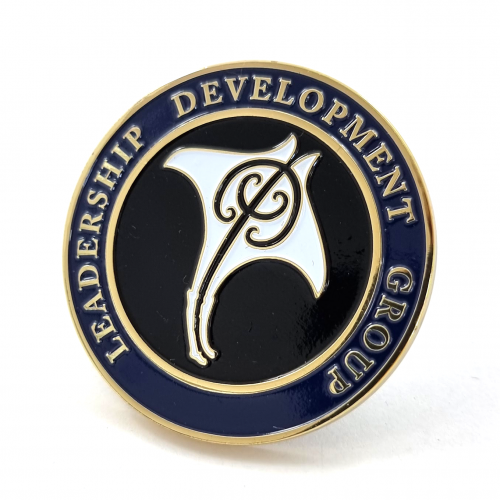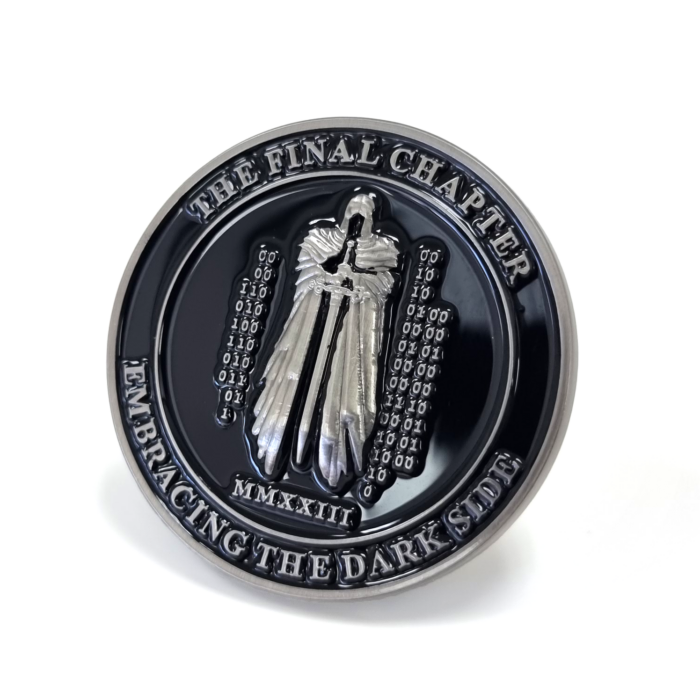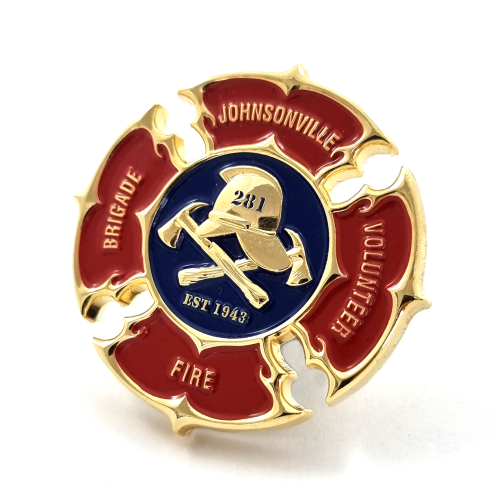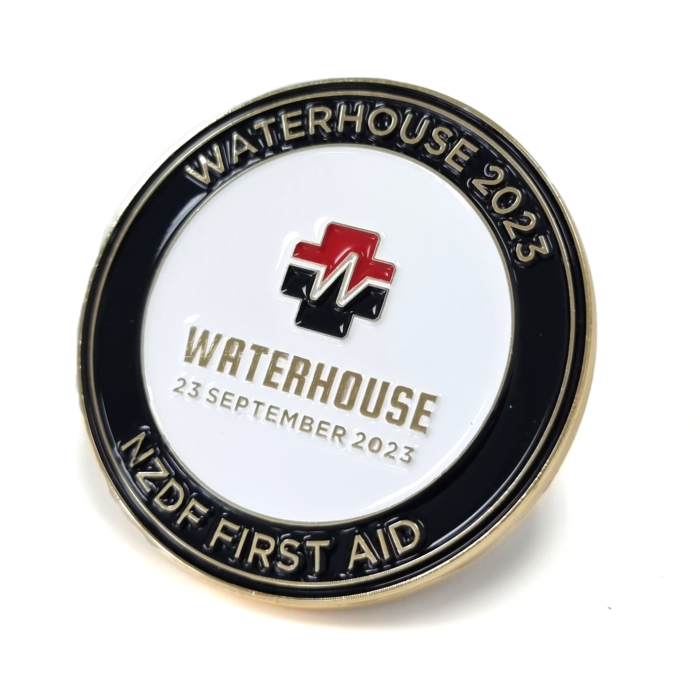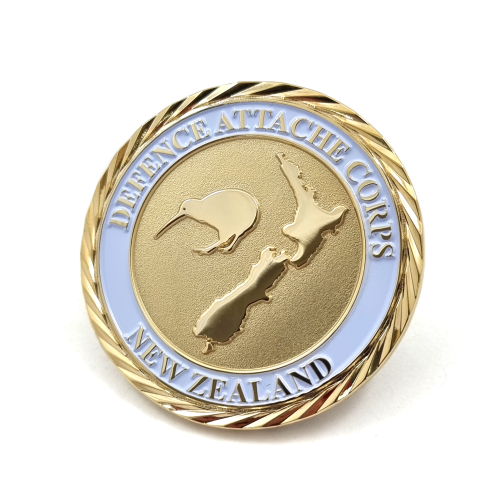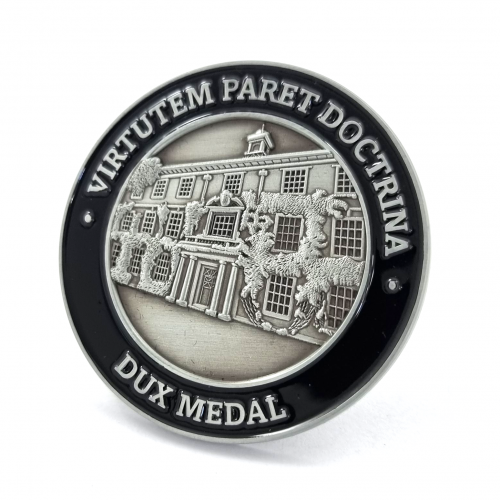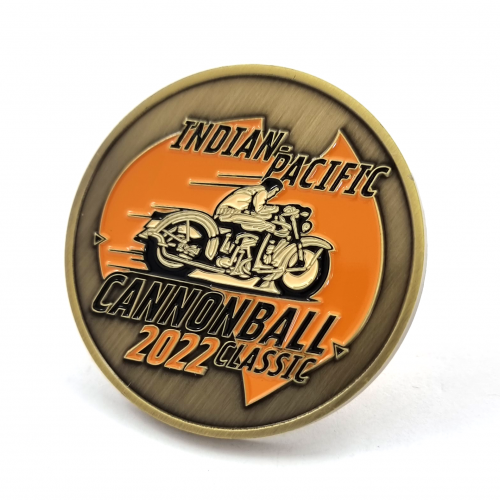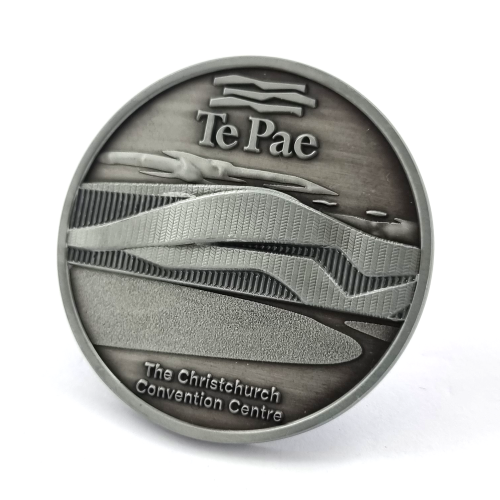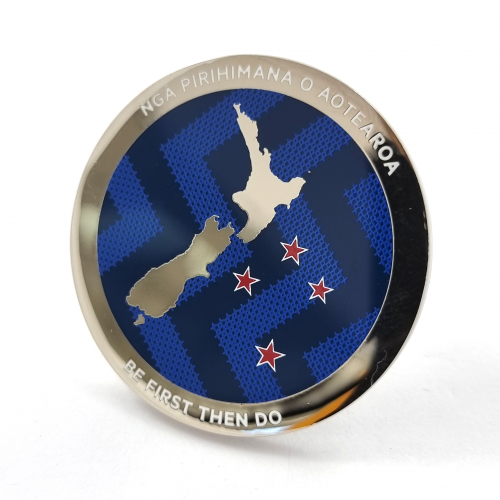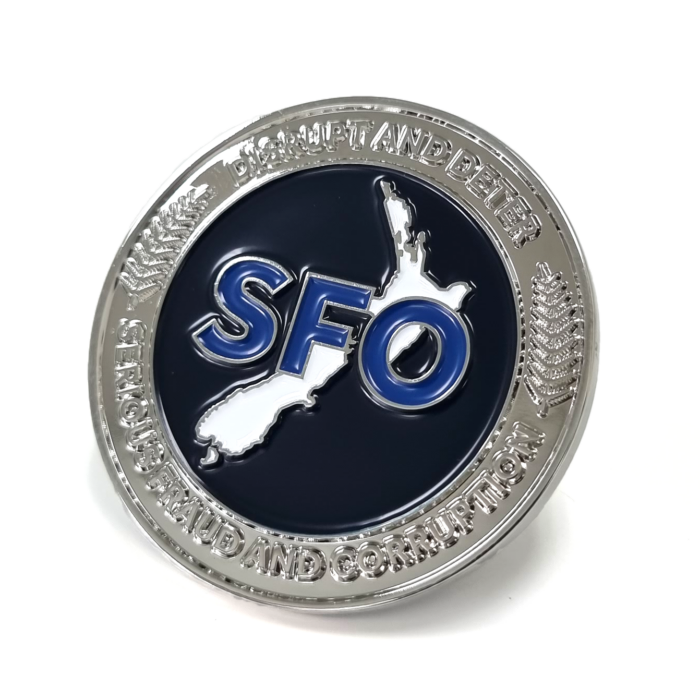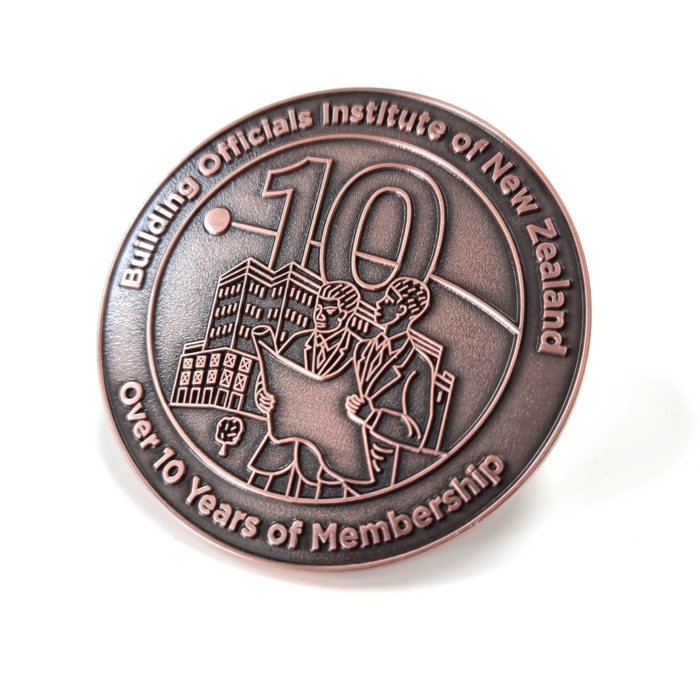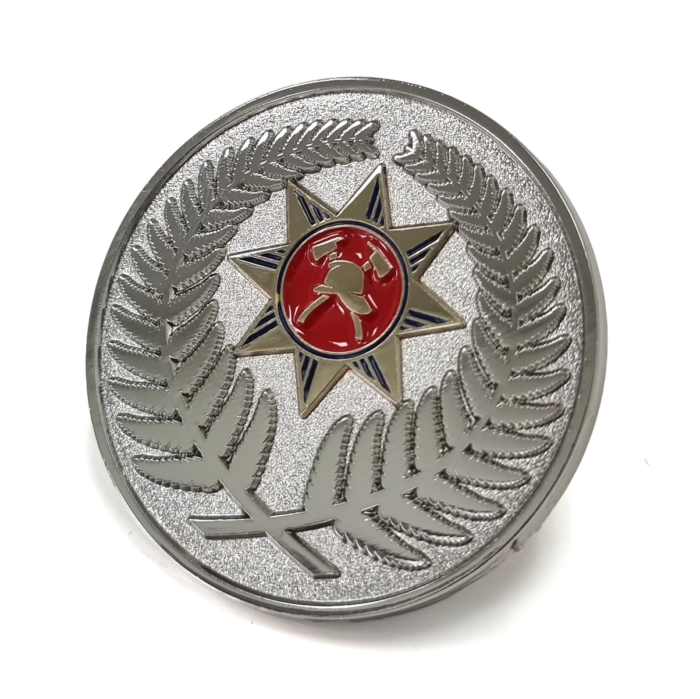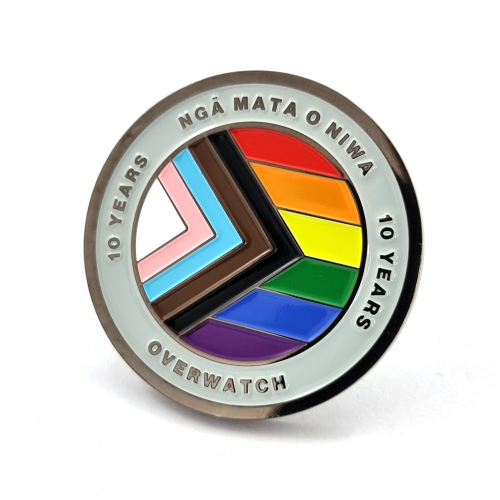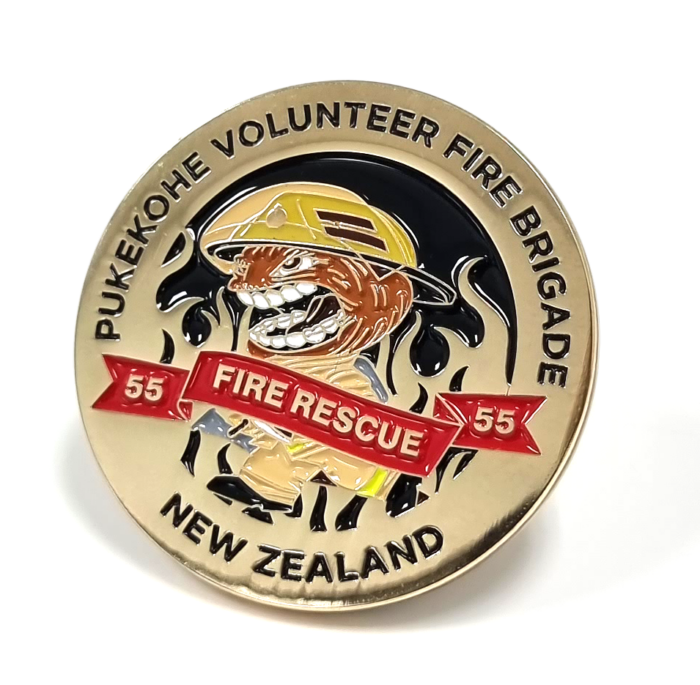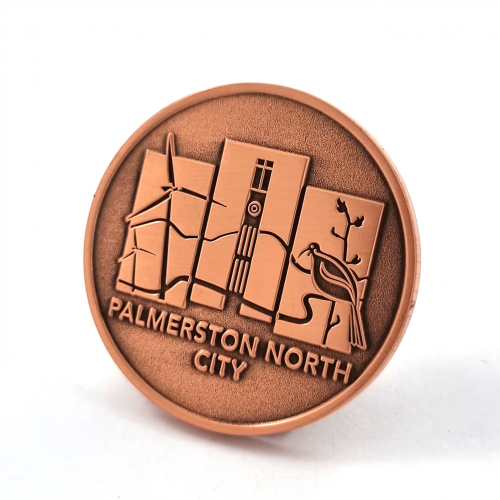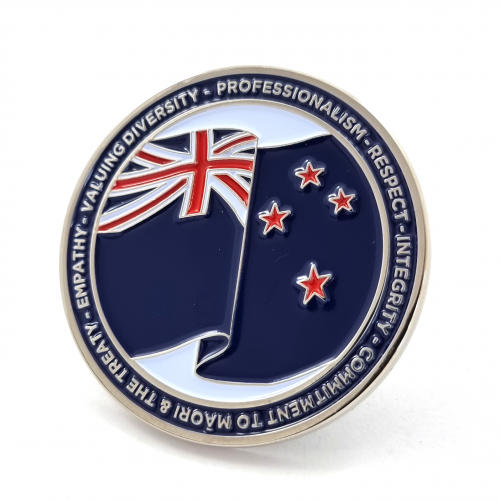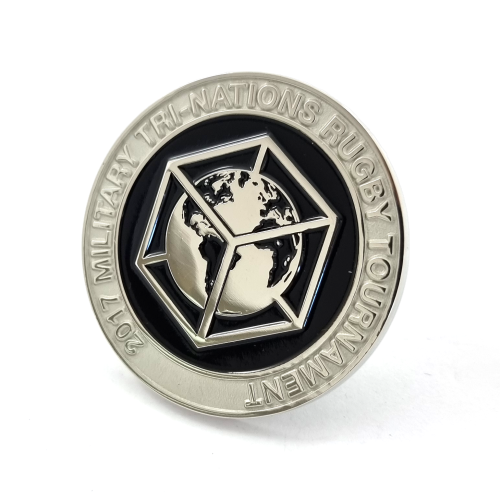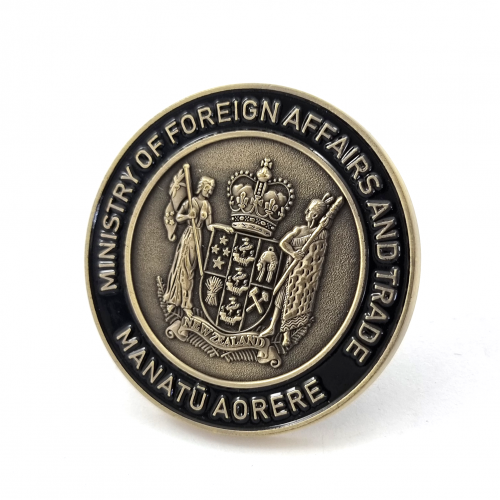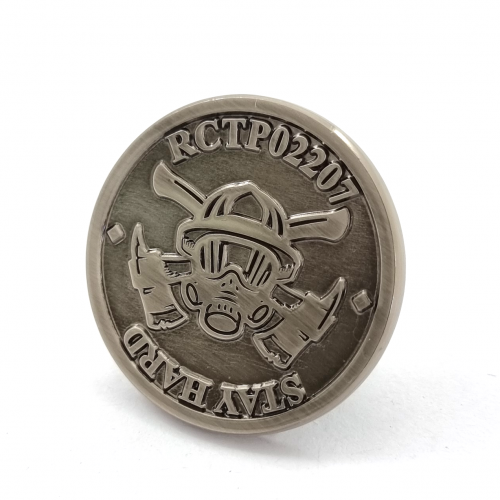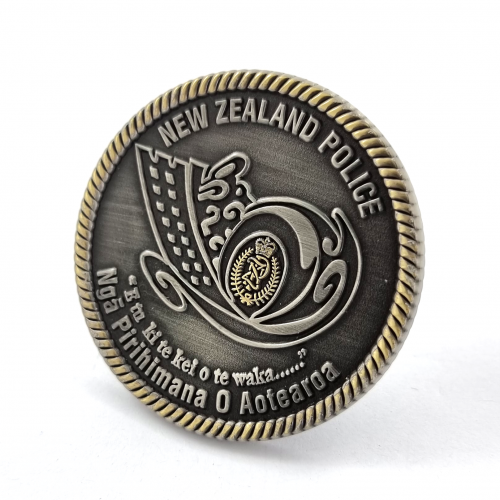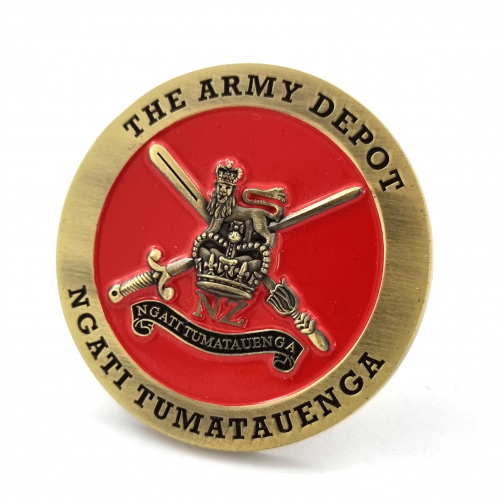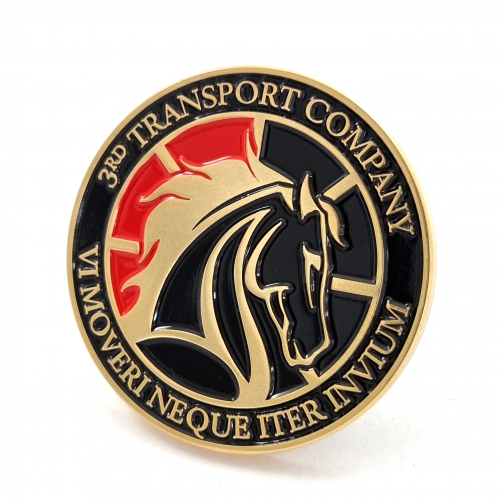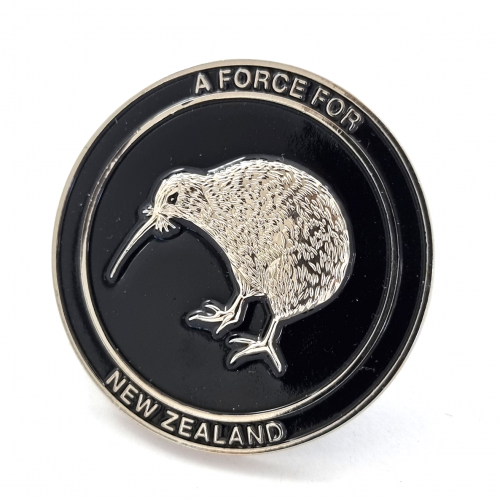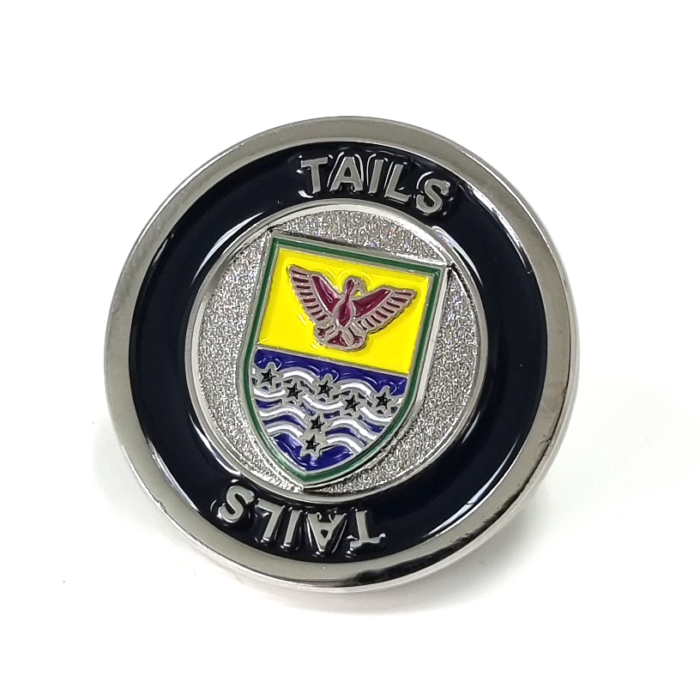 Custom Challenge Coins
Tailored to your requirements, formed in metal, and made by experts of the craft. Whatever shape, size or quantity — we'd be delighted to help.
Symbols of identity
Whatever your insignia or emblem, we can form a customised coin for any requirement, and to exacting standards.
Military challenge coins
Tap into our expertise and work with us to create your custom challenge coins. No matter the occasion, we can meet your standards and create something beautiful. If you want to break the mould and create a challenge coin specific to your division or company's culture, we're the perfect design team to help.
Commemorative and event coins
Have a date in mind you'd like to commemorate? A heavy, quality commemorative coin made by the experts at Mayer and Toye will make an impressive and valuable gift that will last forever. Our commendation coins won't ever leave your pocket.
Coins with packaging
We have multiple packaging options from the luxury to the practical. Whether a customised velvet display box for a special commemorative event, or a clean and simple perspex case to keep the lint off your lucky coin, we have options to suit everyone.